7.B.1 - Defence against Lap/Pull:

From Fighting Stance - Both from diagonal contact.

If opponent pulls rather than punches and Fook Wu (4.C.1) can't be done, the pull direction dictates various options:

If opponent executes horizontal Lap/Pull from diagonal contact, react with Fook/Noi Bong and Chasing Step.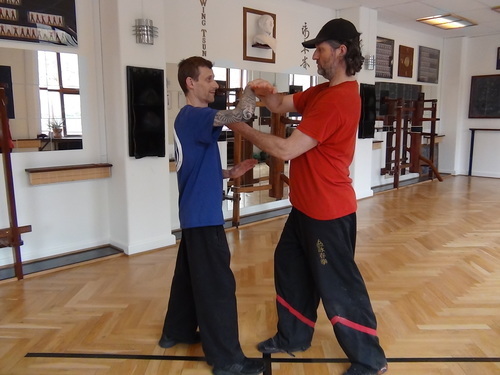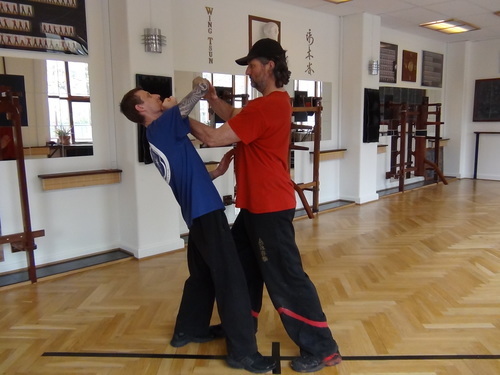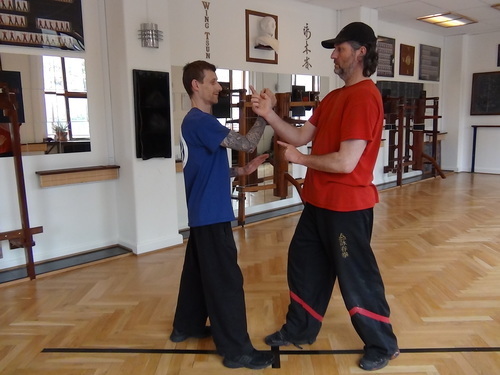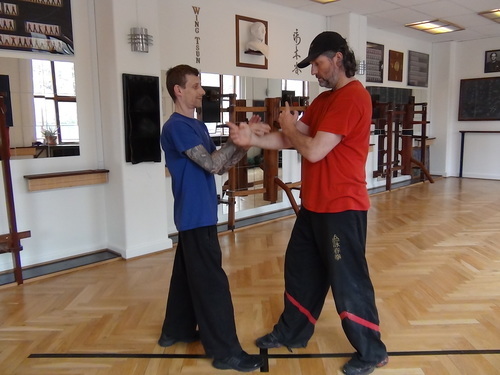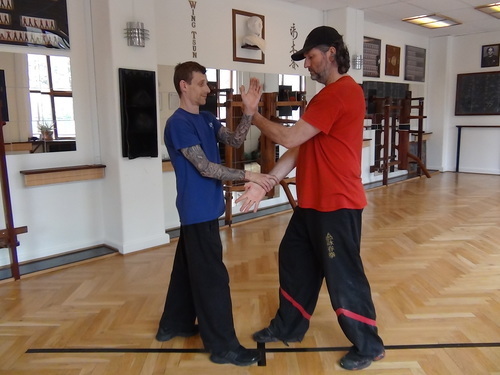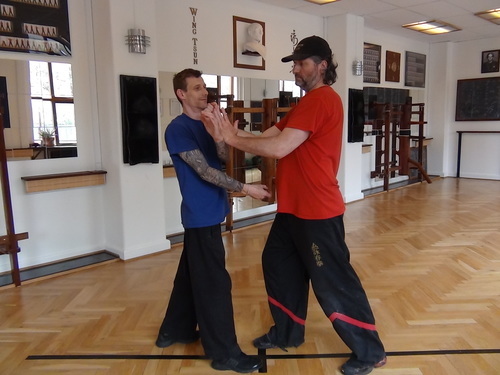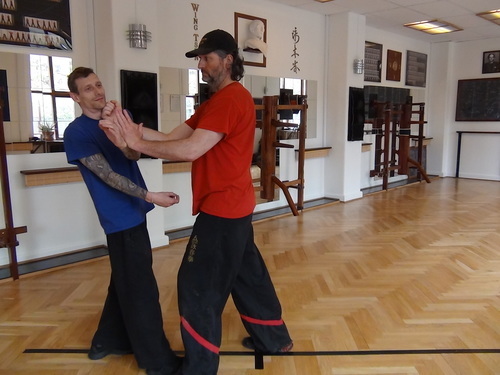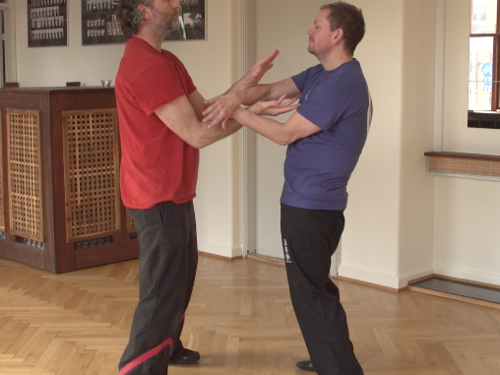 Jam - Noi Bong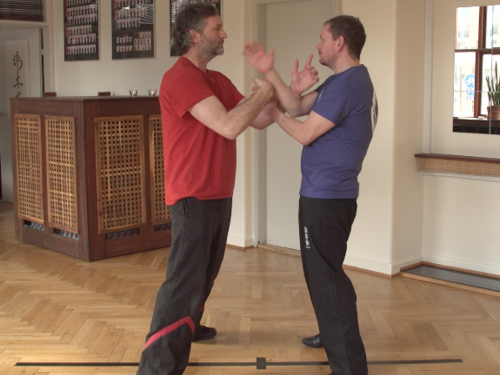 Jam - wu
IF HOOK - See below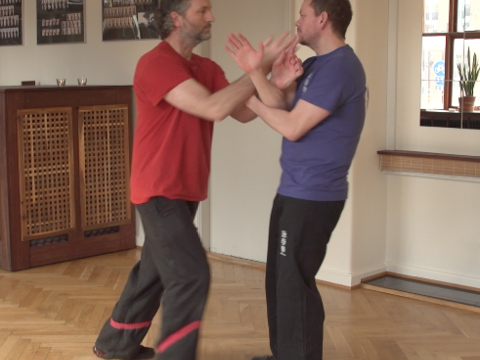 Jam - Chaan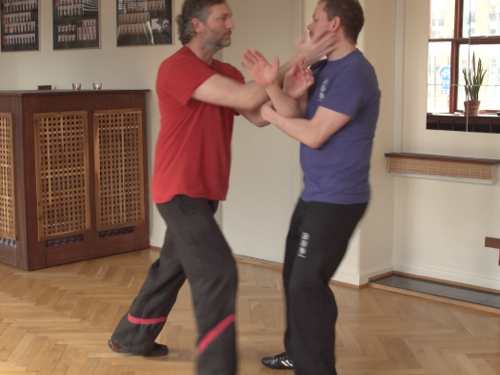 Keep Control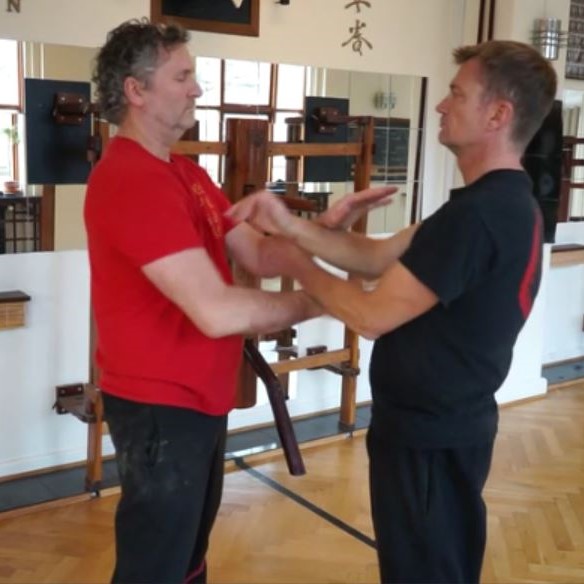 Minimum Pressure!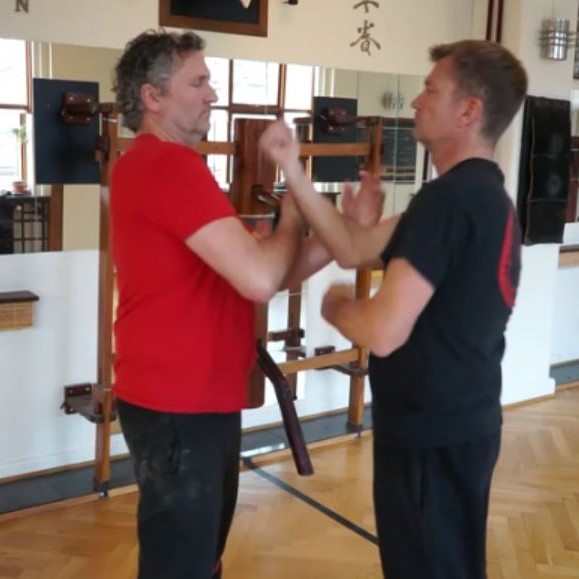 Always try Basic!
7.C.2 - Chaan/Noi Bong Defense against Horizontal Lap/Pull:


From basic Poon Sau (4.C.2) to 2. Attack (Inside Pak) (6.C.1)

Against A's 2. Attack, B lowers inside Fook into Fook while rotating forward, creating room for Noi Bong to release into Wu, which is, upon the diagonal contact with a's Chaan, lap'ed or pulled horizontally, B reacts by Chaan and Noi Bong (rapid elbow contra pull), to ensure frontality by keeping distance between wrists, before landing with Short Step.

If Elbow can't push, then Pull -
If Knife can't stab, then cut.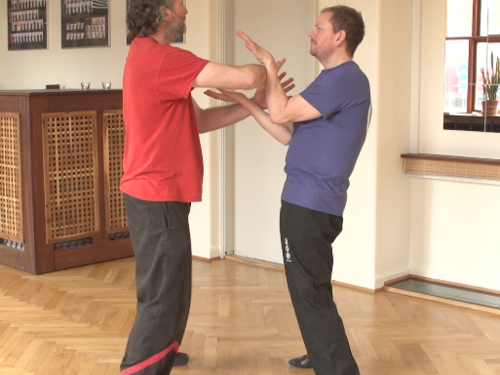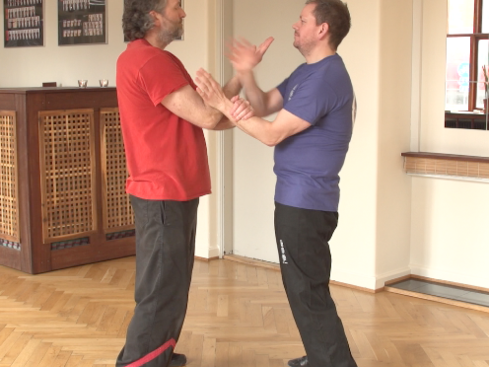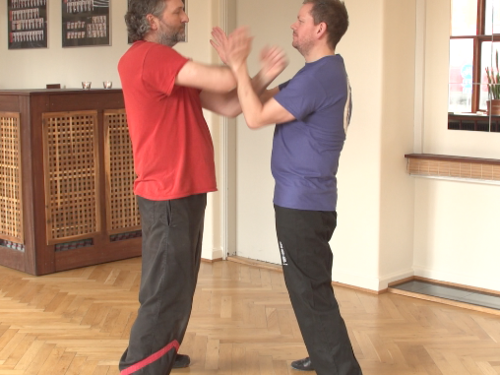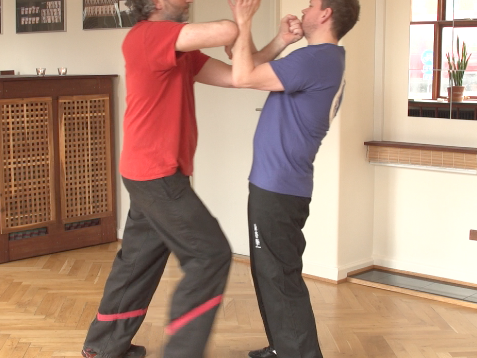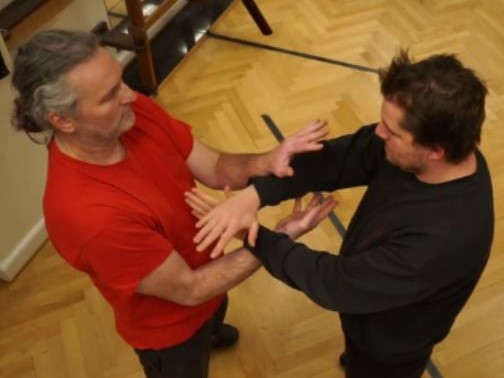 Minimum Pressure!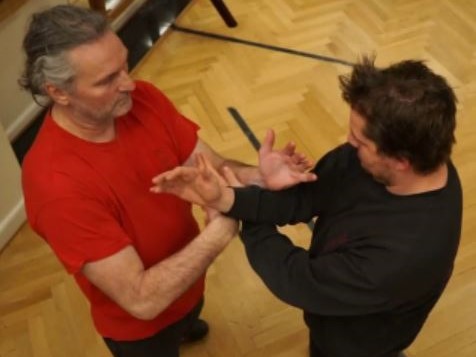 Always try Basic!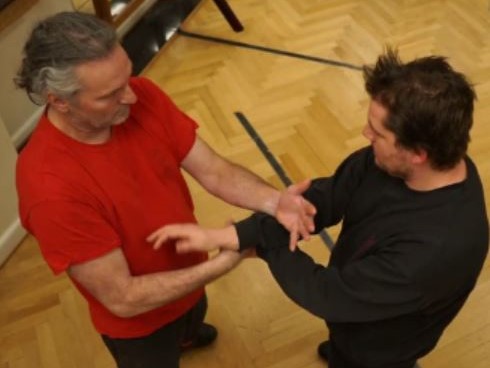 Diagonal Huen
'Action speaks louder than a thousand words'




'One Dar does more than a thousand Wu's '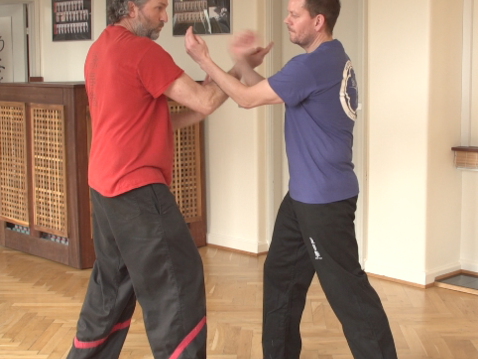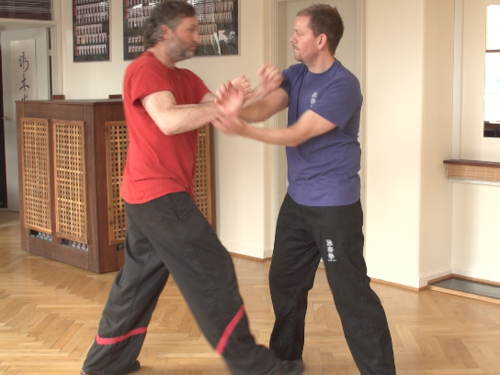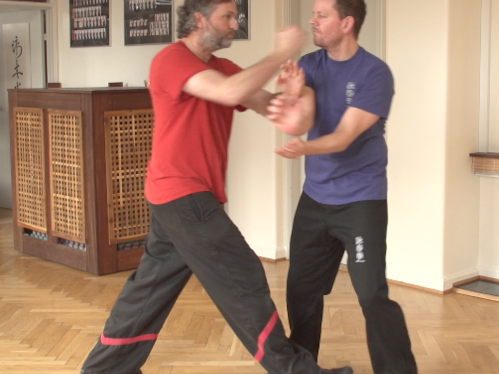 | | | |
| --- | --- | --- |
| | Find us HERE. | |
WT Center Copenhagen

Østbanegade 55 - 2100 Cph. Ø - +45 33313672

| | | | | |
| --- | --- | --- | --- | --- |
| | WT-center@outlook.dk | | lars@murholt.dk | |

Arb. Landsbank: 5358 - 0000243701 Mobile Pay: 305350
| | | |
| --- | --- | --- |
| | Østbanegade 55 | |
---